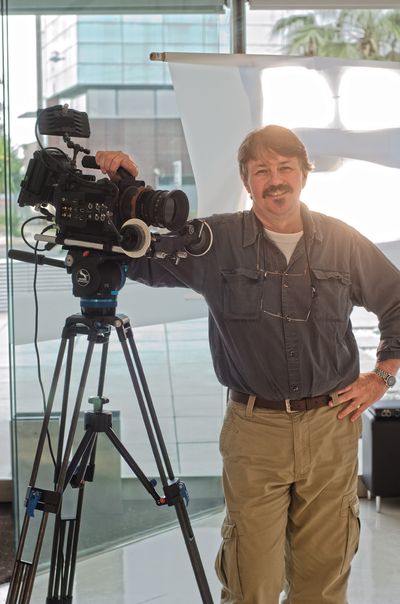 CHRIS SATTLBERGER
Based in Los Angeles
Experienced working in stills and motion - capturing award-winning images of industry, aerials, as well as people.
On location. local and worldwide.
Over 34 years of experience. Well traveled and fluent in 5 languages.
Chris is an FAA licensed Part 107 commercial drone operator.
Member: ASMP (US), APA (US) , SoC (Society of Camera Operators), Los Angeles
OK, that was the short bio.
Below the somewhat longer version....Sometime in the early 1980s, I decided to become a photographer. After some years at university studying geology, I felt I wanted to so something creative. However, I always enjoyed travel, different cultures and people, so shooting features was a natural choice.Initially, I was an editorial photographer, soon working globally. My work has been published in pretty much all the important magazines, there literally are thousands of publications.
Click here for a selection of these publications
Through this work I became involved in covering various conflicts in Africa during the 1990s and ended up working for UNHCR and the Red Cross amongst others.This experience served me well when, about 15 years ago, I entered industrial and corporate photography. Working with people, sometimes in difficult and hazardous environments, came natural – and I enjoy it! Somewhere along the way I got involved with Getty Images, shooting stock, both stills and motion. I am based in Los Angeles. All footage, by the way, is shot on a RED, arguably the industry standard for digital cinematography. I am fluent in five languages: English, German, French, Italian and Spanish. Additional qualifications: pilot's license.
Cients include:
- Archer Daniels Midland (ADM)
- Baker Hughes
- Bentley University
- BHP
- Black & Veatch
- Cargill
- Chevron
- Computer Associates
- EDS
- McKinsey
- MWH
- OMV
- Procter & Gamble
- Promontory
- Rohm & Haas
- Suncoast Post-Tension
- Valspar
and many more.....